Scheme Members and Campaigners Demand Justice!
Across the first week of December, scheme members and allies have been lobbying their funds to end their complicity in Israel's violations of international law and Palestinian human rights.
They've been calling on funds to divest from companies that help sustain Israel's continuous violations of international law and Palestinian rights. 
Below are some highlights:
Nationwide, 3000+ emails have been sent to local councillors across England & Wales, calling on funds to take immediate action to end their complicity in human rights violations.
In East Sussex campaigners held a protest outside an East Sussex county council meeting, calling for the fund to divest from complicit companies. This follows the fund divesting from Elbit Systems, after pressure from campaigners, in February 2021.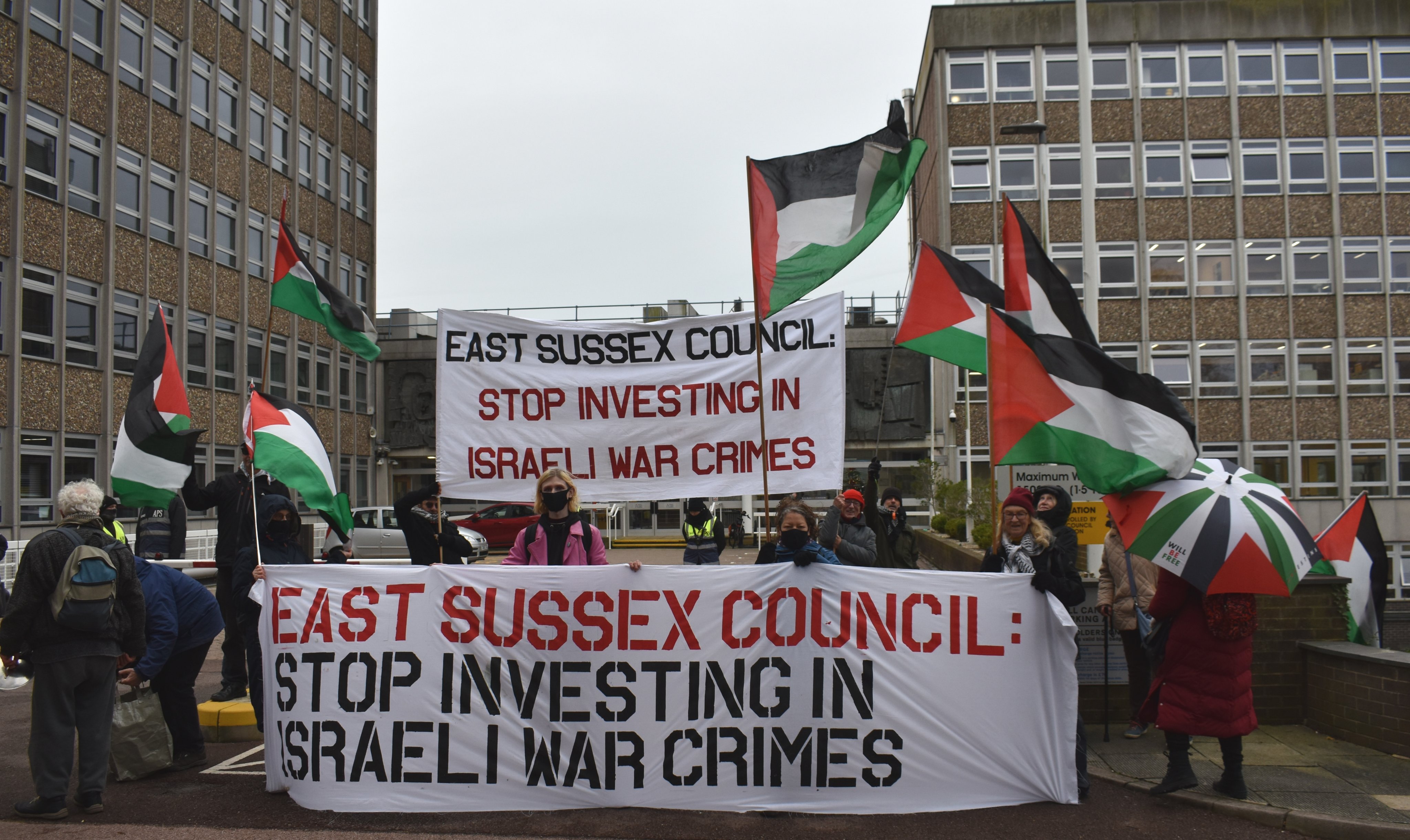 In Hackney, scheme members and local residents made videos calling directly on Hackney Pension Fund to take action on the £22,000,000+ the fund holds in complicit companies. Campaigners also held an outreach stall to inform other scheme members.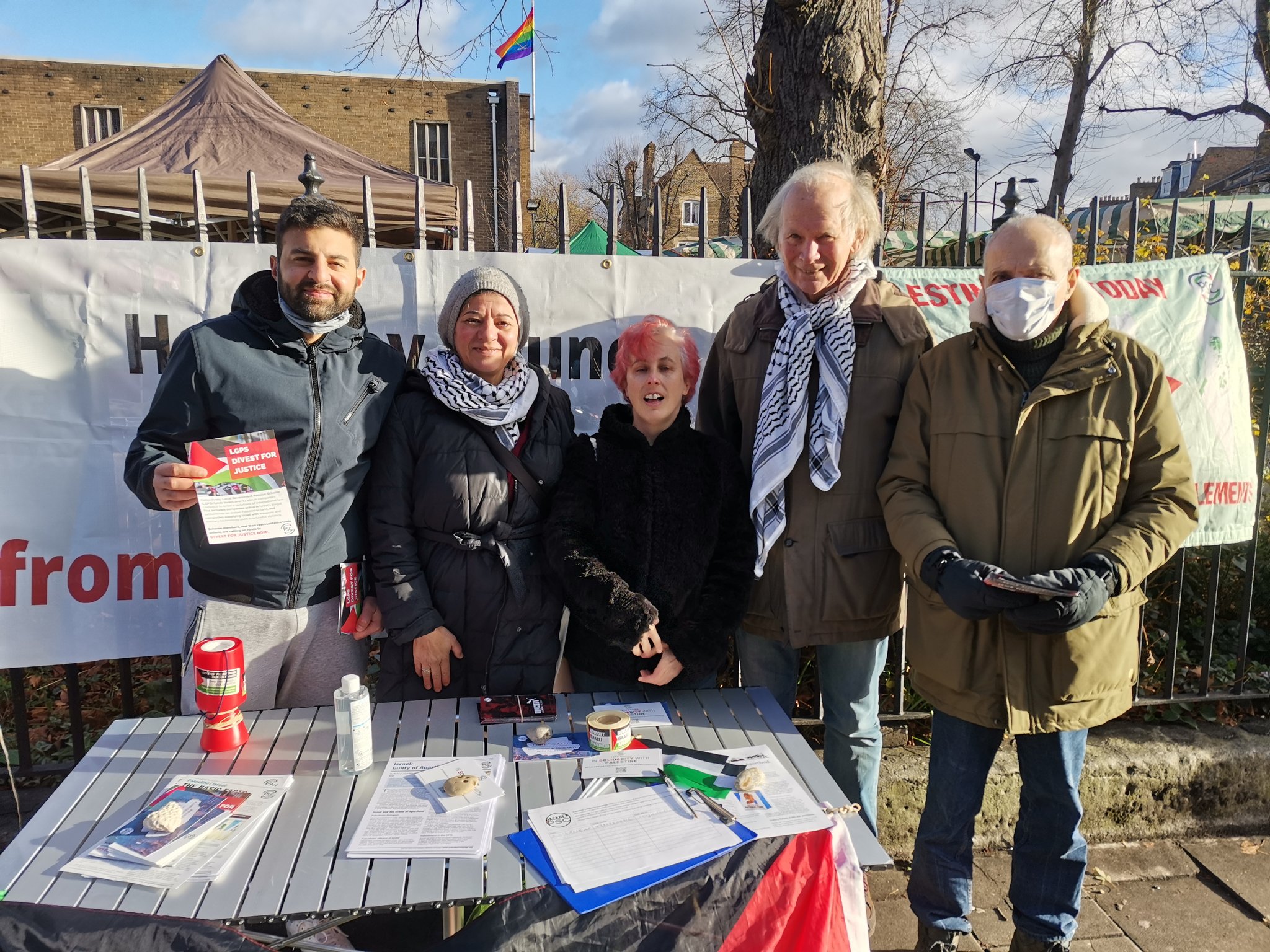 Stalls were held in other locations across the UK, including in Waltham Forest (below).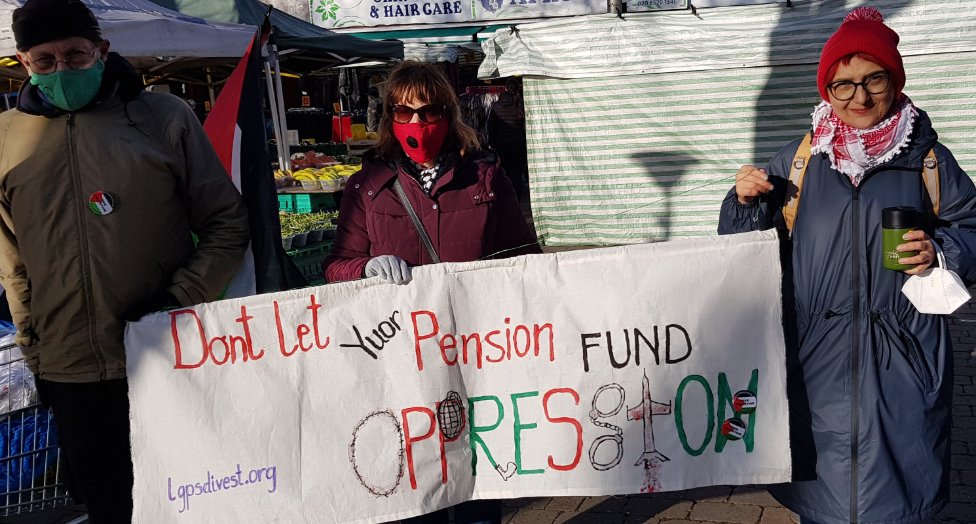 In Hertfordshire campaigners got creative, using light projections to spread the word about the growing LGPS Divest campaign.
Campaigners in Greater Manchester lobbied their local pension committee, to call on Greater Manchester Pension Fund to divest from companies aiding Israel's human rights abuses.